Description
What is a Mindmap
A mind map can turn a long list of boring information into a colourful, memorable and highly organized diagram that works in line with your brain's natural way of doing things.
A mind map is hierarchical and reflects relationships among pieces of the whole.
Whenever you make notes from books or newspapers, instead of writing paragraphs or bullet points, you can make a mind map for the big-picture analysis and better recall.
How to make a mind map?

Step 1: Write the main concept at the centre of the page.
Step 2: Write sub-topics around the main concept and link them together.
Step 3: Write the key points under each-subtopics.
Step 4: Mark relationship (if any) between different points in the mind map.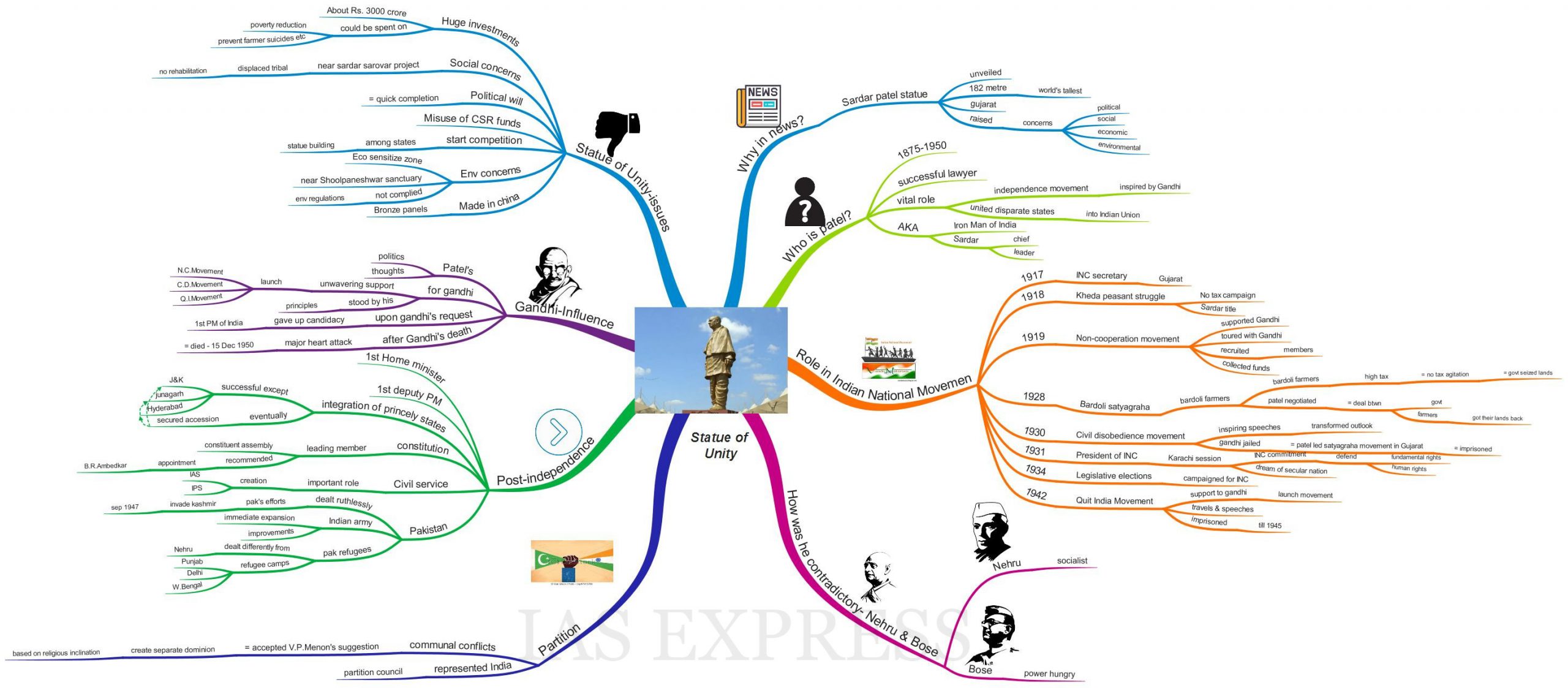 Above is the example mind map from our article on the statue of unity issue. Here,

Statue of unity – the Main concept
Why in news? Who is Patel? Etc – Sub-topics
Then the nodes that branch out from sub-topics are key points.
[collapse]
What you will get after purchasing subscription?
With Geography (optional) subscription, you can access:
[collapse]
Features of this course
In-depth but easy to learn/revise through interactive & hierarchical mindmaps
Remember concepts for long-term
Add your own notes
Linkage with current affairs gives you updated info right away
Adhered to syllabus & previous year question patterns
[collapse]
Referred Sources
Savindra Singh's Geomorphology
Savindra Singh's Physical Geography
Savindra Singh's Climatology
Savindra Singh's Oceanography
D.R khullar
Majid Hussain
Geographical thought by R. D Dikshit
Internet
[collapse]
Note & Offers
Things to note:
No PDF/Offline mode: All contents can be accessed via our website/app only.
Number of devices: 2 simultaneous device logins (PC/Tablet/Mobile) are allowed per user account for all subscriptions.
[collapse]