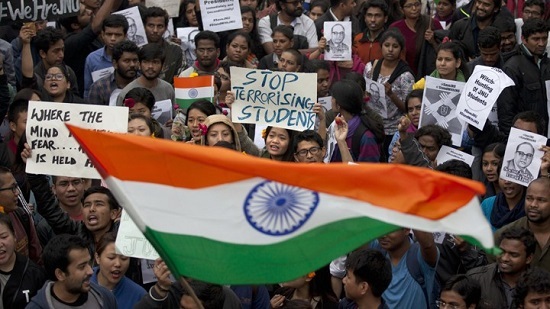 Reading Time: 4 mins
Recently, the Delhi Police filed a charge sheet against 10 people, including student leaders in a sedition case for allegedly raising "anti-national slogans" during an event on the Jawaharlal Nehru University (JNU) campus in February 2016.
In addition to this, as many as 12 Aligarh Muslim University students, including the university's students' union chief, were recently booked under sedition charges after a complaint of alleged assault was filed by an ABVP member.
In another instance where an Assamese scholar and two others were slapped with sedition charges for remarks made against the proposed citizenship law.
 These fit a disturbing trend of many incidents in recent times where "misguided" people have been termed "anti-national" and has filed charges of sedition.
Notably, the law commission is in the process of revisiting the section 124A of Indian Penal Code and calls for a thorough reconsideration and presents the different issues with respect to it before the public for a national debate.